Hei höpsykät
Eilen käytiin kyläilyllä mun Mummun luona ja tuolla samaisella reissulla tuli nähtyä loppujen lopuksi aikas monta mummua..oli mun oma äiti, joka on mummu ja myös isomummu, mun äidin äiti, eli oma mummu, mummun sisko, mun äidin sisko, joka on myös mummu ja sitten käytiin vielä Katariinan isän isän vanhemmilla, eli sielläkin sitten isomummu. Todella mummun täyteinen päivä, no oli siellä muutama pappakin. :)
Mulla oli päällä söpö Liz Lisa-asu, räpsin vähän kuvia, mutta kuten useinkin, olin sen linssin takana ja väsyneenä kotiin tullessa nappasin sitten muutaman kuvan itsestänikin. Mua ärsyttää meidän mestan kurppanen valaistus, pitää varmaankin säästää kunnolliseen salamaan.
Hi sweeties
Yesterday we went visiting my grandma and it ended up being a very granny-full day. I saw a lot of grandmotheres..there was my own mother, who is also a grandma and great-grandma, there was my my moms' mother, who's my grandma, then my grandma's sister, my aunt, who's a grandma and then we also visited Katariina's father's grandparents, so there was a great-grandma too. Loads of grannys, well there was a few granpdas too. :)
I was wearing a cute Liz Lisa-outfit, I took some pictures, but again I was behind the lens and when we got home very tired, I took couple of shots of myself too. I really hate the crappy lighting in our place, gotta save some money for a proper flash.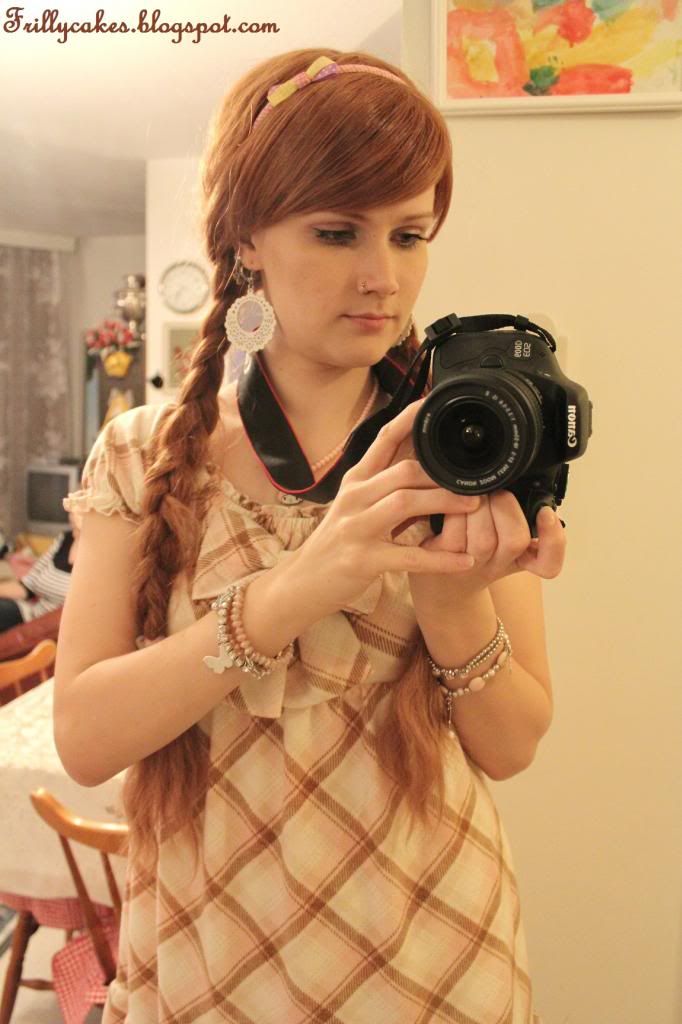 / Huppari ja mekko: Liz Lisa / Hoodie and dress: Liz Lisa /