Hei kaikki söpöt otukset ♡
Eilen tuli oltua taas niin pinkkinä
..hih..tuli piipahdettua pikaisesti kaupungissa, kävin syömässä ja pienellä kävelykierroksella ja takaisin kotiin päin. Lähinnä pääasia reissulle oli ajaa mun tädin automaattivaihteista autoa, koska lainataan sitä nyt viikonlopuksi.
En oo koskaan ajanu automaatilla aiemmin
ja muutenkin erilainen auto ominaisuuksineen on aina aluksi hieman outo. Vähän liiankin helppoa on automaatilla kyllä ajaa, kun auto tekee vähän kaiken ajajan puolesta ja kun on vielä vakionopeuden säädinkin. :P
Hey all cute beings ♡
Yesterday I was dressed very pink again..hih..I went for a quick visit to the city, went to eat and for a small walk around and then back home. The main reason for the visit was to drive my aunt's car that has automatic transmission, because we're borrowing it for the weekend. I have never driven an automatic before and otherwise a different car with it's own features is first a bit weird. It's actually a bit too easy to drive, because the car does almost everything for you and theres even cruise control too. :P
Mmm..lime-kookos-piirasta / Mmm..lime-coconut-pie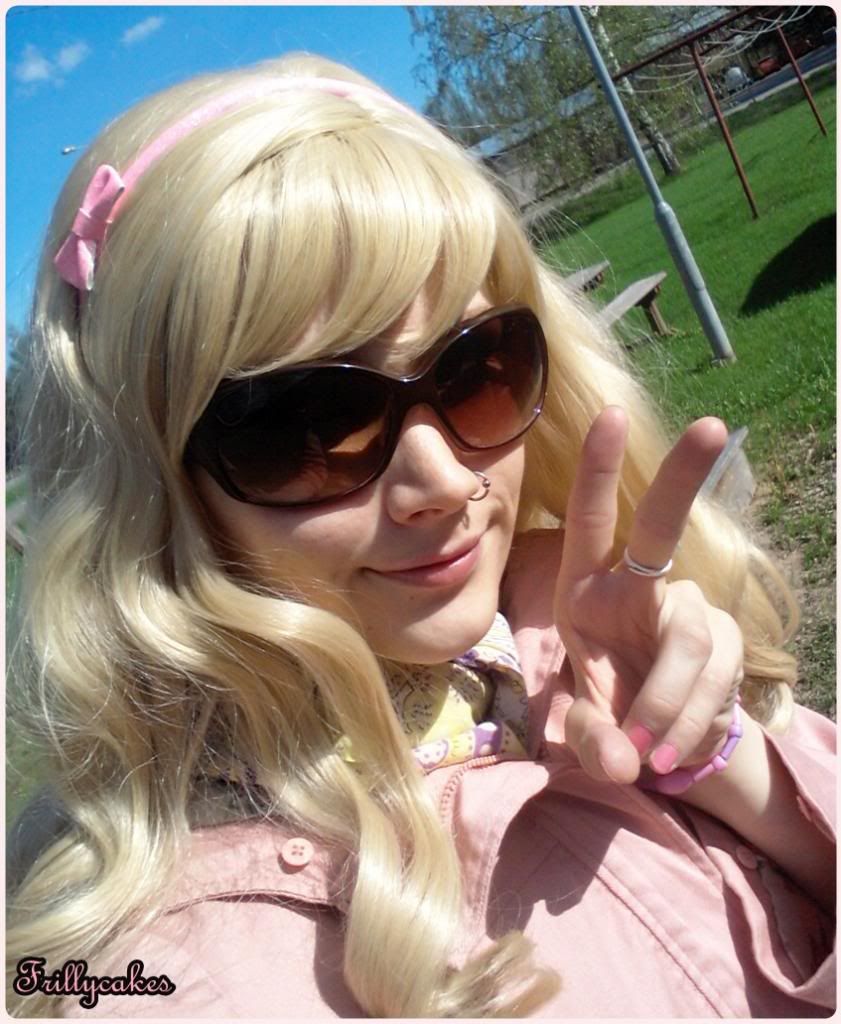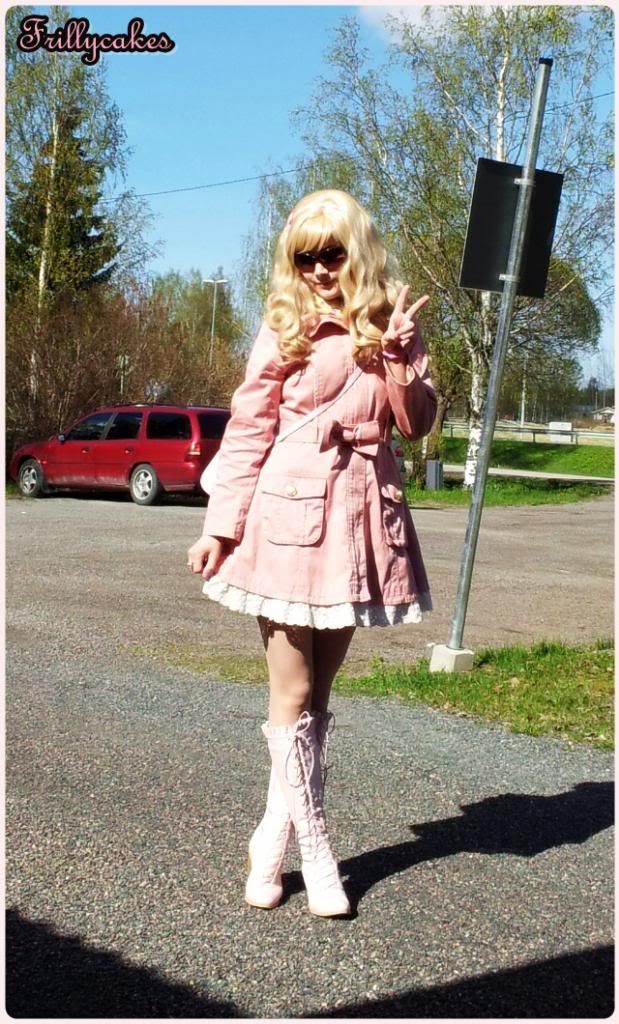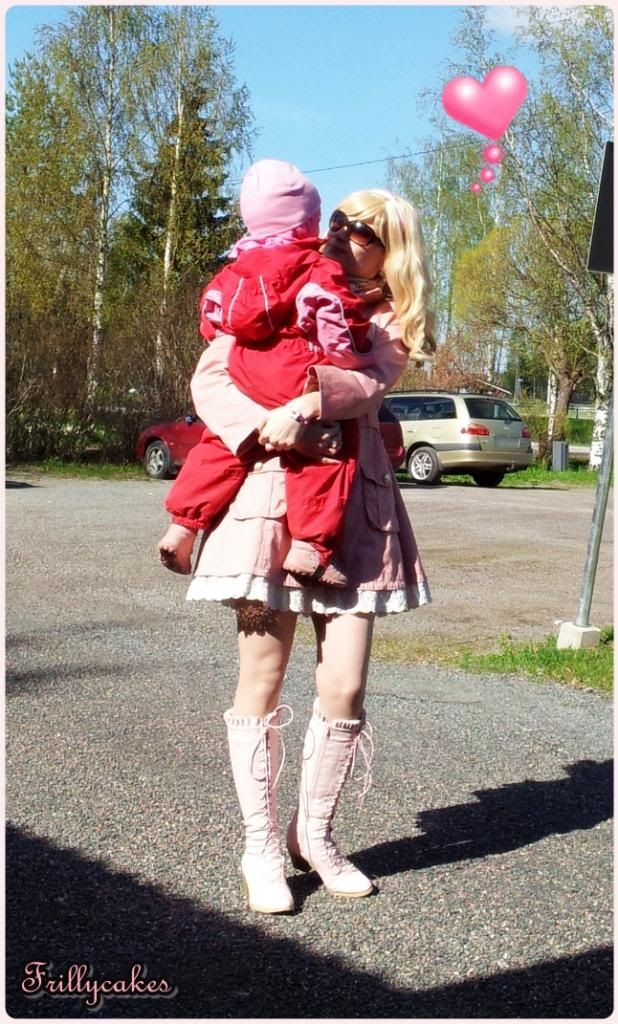 Pikkuneiti

♡

/ Babygirl

♡
Mun asu / My outfit
Takki/Coat: Yumetenbo/DreamV
Saappaat/Boots: Yumetenbo/DreamV
Mekko/Dress: Yumetenbo/DreamV
Laukku/Bag: H&M
Röyhelöshortsit/Frillyshorts: TaoBao
Peruukki/Wig: Gothic Lolita Wigs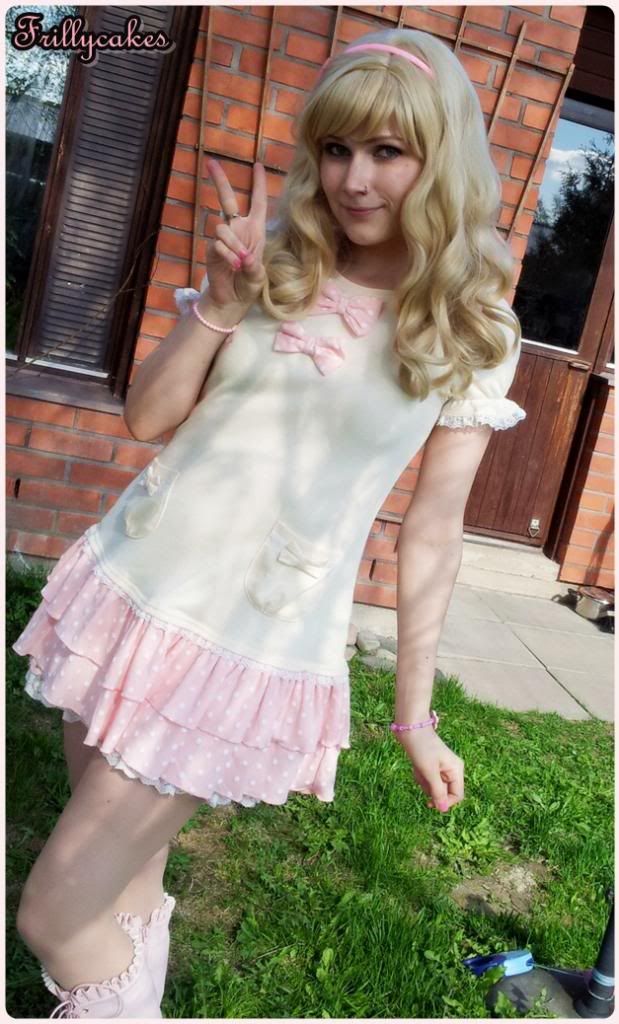 Sain muuten vihdoinkin mun synttärilahjan itselleni, eli yumetenbon tilauksen. Siellä oli pari varaustuotetta, joten kesti vähän aikaa lähettää. Tilasin kolme mekkoa, yhden lolitamaisen ja ihanan maksimekon, sitten vielä arkimekkohupparin. Yllätyin tuosta mekon värivalinnastani, kun otin harmaan, mutta se sopii nätisti vaikka farkkujen kanssa ja pinkki oli jotenkin oudon värinen tuossa mallissa. Saappaat on ihanat, vaikkakin hieman napakat, koska pinkkinä ei ollut isompaa kokoa ja vihdoin sain tuollaiset sydänkorkkarit ja niissä onkin toinen pienempi tuosta päkiän kohdalta. Onko kellään kokemuksia yumetenbon kanssa viallisista tuotteista?? Eivät ole vastanneet sähköpostiini..
I finally received my birthday gift for myself, a yumetenbo order. There was a couple of items, that were preordered, so it took a while to get the pakcage shipped. I ordered three dresses, one loli-ish and one maxidress, also a more casual type of hoodiedress. I was suprised by my colour choice, because I bought a grey one, but it goes nicely with jeans and the pink in this desing was kind of weird looking. The boots are lovely, even though they are a bit snug, because there wasn't a bigger size available and I finally got those heart heels and they have a defect, because the other shoe is smaller around the foot. Does anyone have experience with yumetenbo about product defects?? They haven't answered my email..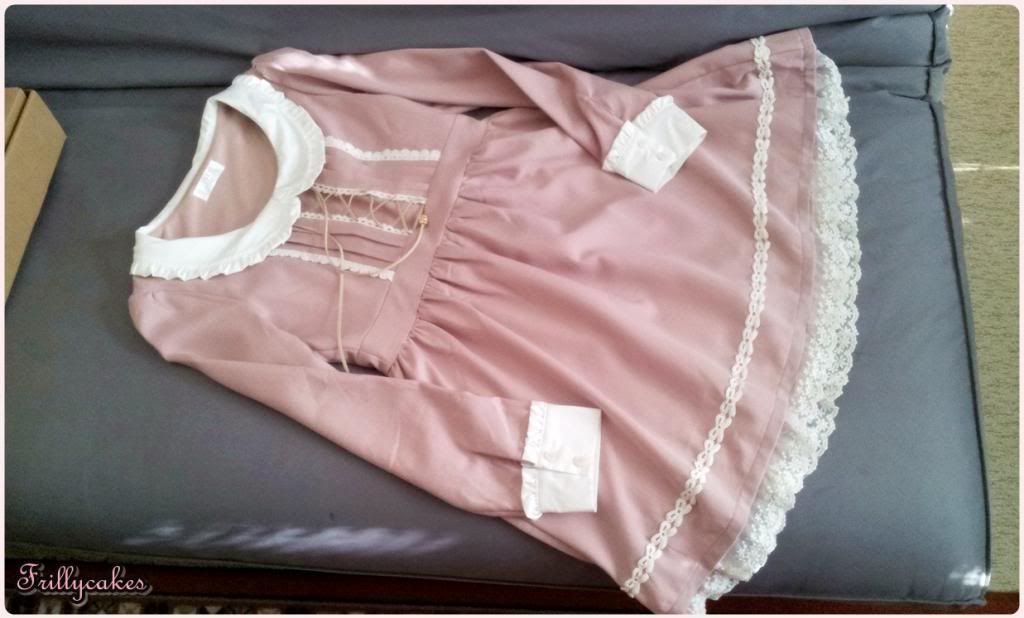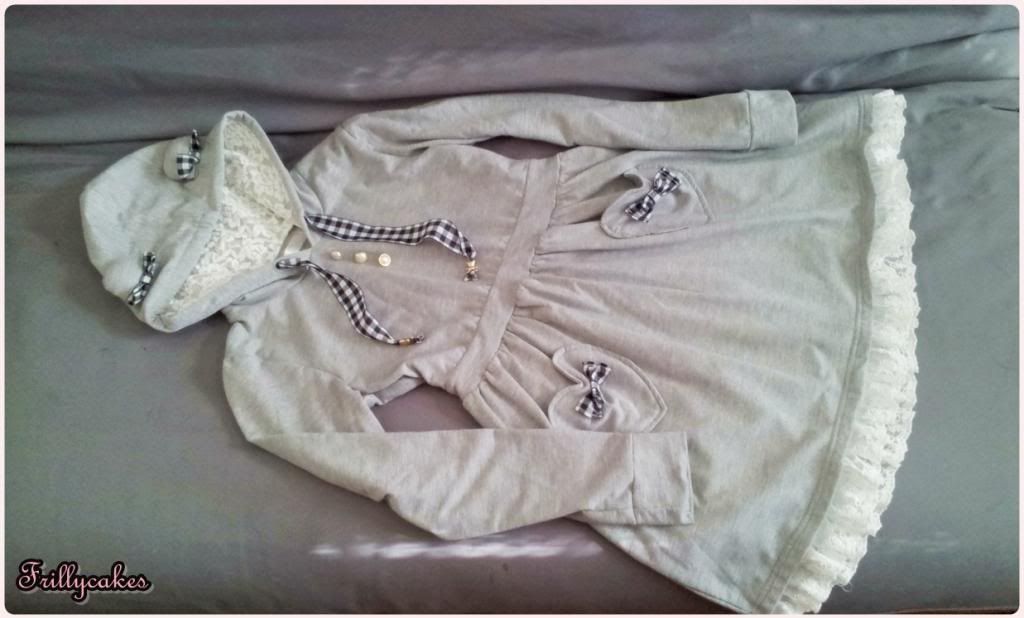 ..ja jotain mitä nappasin H&M:ltä eilen; pari hattua tytölle ja mulle sukat ja ehkä yhteiseksi nuo korut. :)
..and something I got from H&M yesterday; couple of hats for my girl and socks for me and the jewelry maybe for both of us. :)
Toivottavasti kaikki nauttii alkukesän ihanista päivistä!
Hopefully everyone is enjoying the lovely days of early summer!