Moikka ^^
Pitihän sitä vielä käydä kurkkimassa alennusmyyntejä ja ideaparkissa vierähtikin melkein koko päivä. Tuli kierreltyä kauppoja, syötyä, kahviteltua ja tietty osteltuakin jotain. Illalla mentiin vielä käymään mun toisella isoveljellä ja moikkaan kissaherra Moppia, joka tosin ei tykänny ollenkaan Katariinasta ja piti sitten vähän katsoa etteivät ota yhteen. :P
Heya ^^
Had to go check out some after christmas sales again and ended up spending almost the whole day in a shoppingcenter called ideapark. We wondered around the stores, ate well, had coffee and ofcourse bought some things. When we left, we went to visit my other big brother and see mr. Moppi the cat, who didn't really like Katariina and so we had to watch them a bit. :P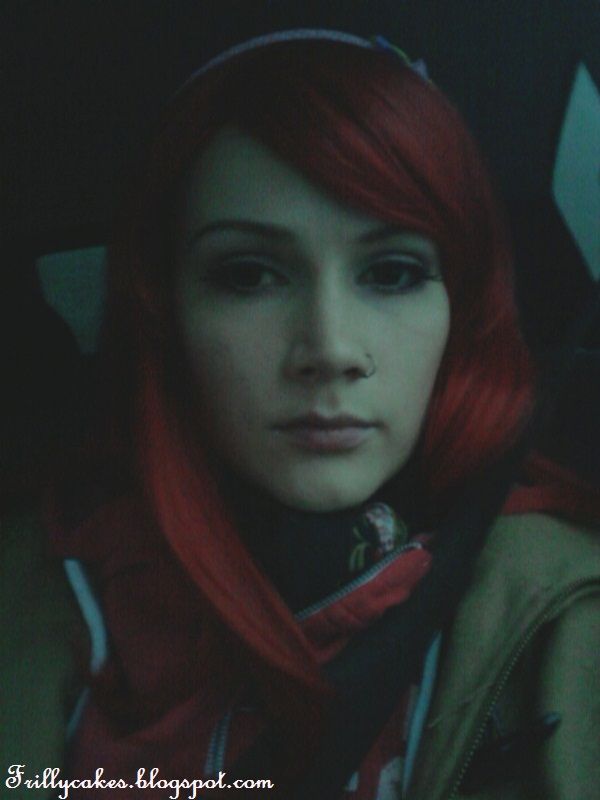 En tosiaan oo aamuihminen!! / I'm definetly not a morning person!!
Oltiin perillä aikas aamusta, vaikka mukana oleva äiti siitä valittikin, että kun venyi lähtö liian paljon. Oli vielä kohtuullisen hiljaista, koska suurin osa kaupoista vasta avautui, mutta porukkaa alkoi valumaan jo aika paljon, etenkin lapsiperheitä, koska useimmilla on vielä lomaa ja ei mennyt kauaakaan, kun koko paikka oli ihan täynnä jengiä. Alkoi siinä nopeesti tulla jo nälkä ja piti päästä myös pikkuneiti syöttämään, että saa ruveta päiväunille (nukkui muuten yllättävän hyvin) ja mentiinkin Pancho Villaan lounaspihville...mm..hyvää metsästäjän leikettä. Panchossa oli muuten tosi muikee lasten leikkipaikka ja puolet raflasta olikin täynnä pikkusia sen takia, todella kätsy, että pikkuväkikin viihtyy ja saa purettua vähän energiaa. :)
When we got there it was still quite early, though my mom who was there too complained that it took too long for us to get going in the morning. It was still a bit quiet, because most of the stores were just opening, but there were lots of people coming in, especially families, since many are still on their holiday and it didn't take long for the place to be crowded. We started to feel hungry quite soon and also needed to feed the little lady so she can start napping (she actually slept really well) and we went to have some lunch to Pancho Villa..mm..very good hamburger meat with creamy mushroom sauce. The Pancho had a great play area for kids and almost half of the people in the restaurant were kids because of this, really nice that the small folk have something to do and enjoy themselves. :)
Oli paljon parempaa sapuskaa, ku miltä tässä näyttää. :P / The food was much better than it looks in this pic. :P
Kaupoissa kiertely on muuten yllättävän rankkaa touhua, piti sit käydä istahtaan kahvilla ja mussuttamassa vähän italialaista jätskiä, makuina tossa oli panna cotta ja kirsikka..omsnomsnoms! Italialaiset jätskit on niin hyviä! :D Asuna taas aika perusmeininki-arkista, taas autolla ajamista ja lapsen hoitoa, tarvii olla tosi käytännölliser vermeet, mut ei sitä silti ihan kurpan näkösenä tarvii lähtee. Kuvat on kaikki puhelimella otettuja, musta tuntuu et laatu on huonontunut mun uuden kameran tulon jälkeen tai ehkä ero on vaan niin suuri, että nää näyttää aikas kehnoilta..hihhih x) Parempia kuvia ens kerralla, lupaan.
Shopping is actually takes a lot of energy, so had to take a little break and sit down for a cup of coddee and some yummie italian ice cream, I had panna cotta and cherry flavours..omsnomnoms! Italian ice creams are so good! :D My outfit was again quite basic-casual, driving a car and taking care of Katariina, need to have very practical clothing, but I still don't have to look like crap all the time. Pictures are all taken with my phone, I feel like the quality has gone more crappy since I got my better camera or maybe it's the huge difference, so these look so bad..hihih x) Better pics next time, I promise.
Ja sitten niitä ostoksia, aika perusvaatetta, ihan kaikki ei ollut alennuksessa, mutta hamusin silti. :P
Kirjat on oikeestaan mun kouluun liittyviä ja kun kerrankin oli hyviä, niin piti sitten ostaa.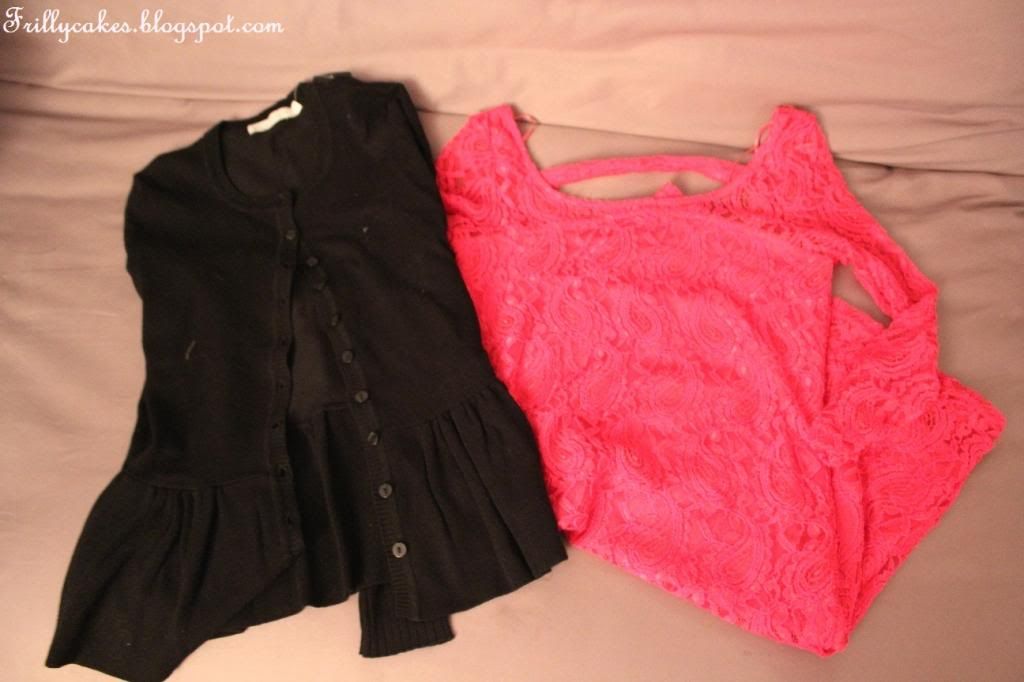 Seppälä
New Yorker
H&M
Lindex
Tänään muuten menin ostaan kameraan salamaa, mutta niitä ei ollu yhtään varastossa..pitää mennä siis uudestaan ku saavat lisää. :P