Tervehdys ihanaiset
Laitetaan nyt sitten näitä kuvia, vaikka kaikki ei ookaan vielä ilmestyny, kuten kuvauspalvelun kuvat. Mulla oli myös sellainen käsitys, että näytöksistä ja muusta ohjelmasta olisi ihan virallisemmat videonauhoitukset, mutta en tiedä onko ne sitten jotain näitä mitä laitan tänne. Tässä siis ottamiani kuvia offbrand/budjettilolita-näytöksestä ja sitten muuta kuvamatskua. Paljon ihania ihmisiä! :)
!
Olin muuten näköjään ihan missannut laittaa
Find Me
-postaukseen linkit..örh..hömppä minä x)
!
Greetings lovelinesses
Let's put some more of these pictures here, even though not all the pics have been published yet, like the photo service ones. I also had the impression, that there was gonna be kind of "official" videos from the shows and other programs, but I'm not sure if they are some of the ones I'm posting here. Here's some pictures I took from the offbrand/budgetlolita-show and some other photo material. Lots of lovely people! :)
! Apparently I totally forgot to put links to my Find Me-post..ugh..stupid me x) !
~ Offbrand - Budjettilolita/Budgetlolita ~

Oli tosi vaikeeta kuvata lavalle..mutta opin jo jotain ja ehkä ens kerralla osaan jo vähän paremmin. Tarvinnee harjoitella kameran käyttöä. :)
It was really hard to photograph the stage..but I already learned some things and maybe next time can do it better. Need to practise using my camera. :)
~ Cloudberry Lady ~
~ Ehdotonta Eleganssia / Absolute Elegance

~
Photography - Sanni Siira
Photography - Jari B. Miettinen
Photography - Jari B. Miettinen
~ Only Sky is the Limit ~
Photography - Sanni Siira
Photography - Sonja Voutilainen
Photography - Sinuski
Photography - Sinuski
Ludmilla oli kiltti ja lainasi mulle tähän esitykseen mekkoa, se oli aivan ihana..kiitoksia!
~ Backstage ~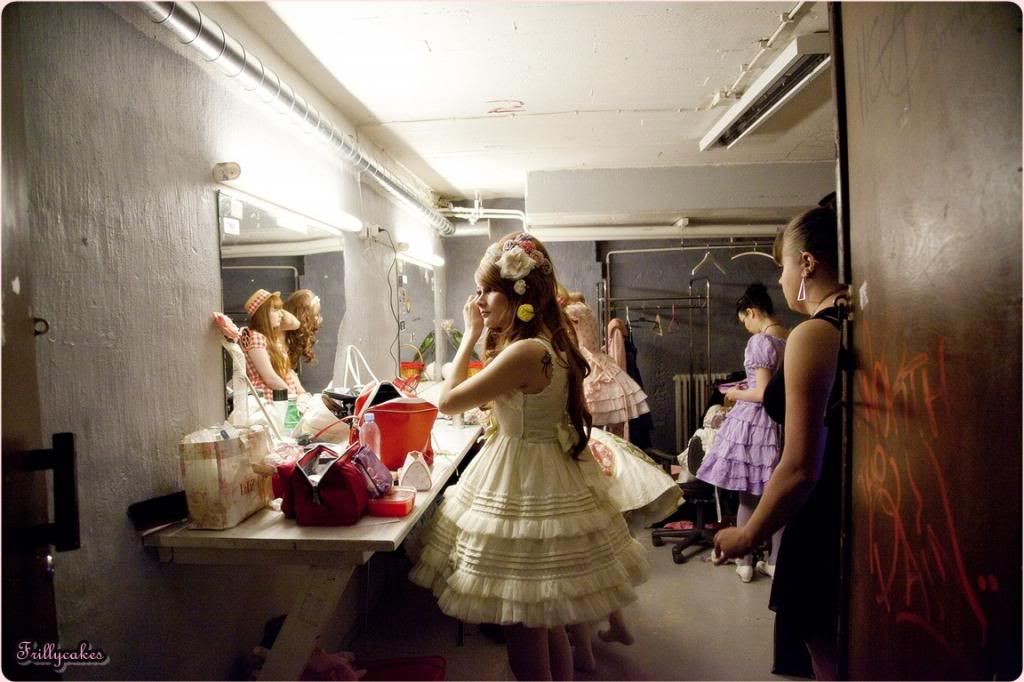 Photography - Hanna Linnove
Photography - Elviira Eliittä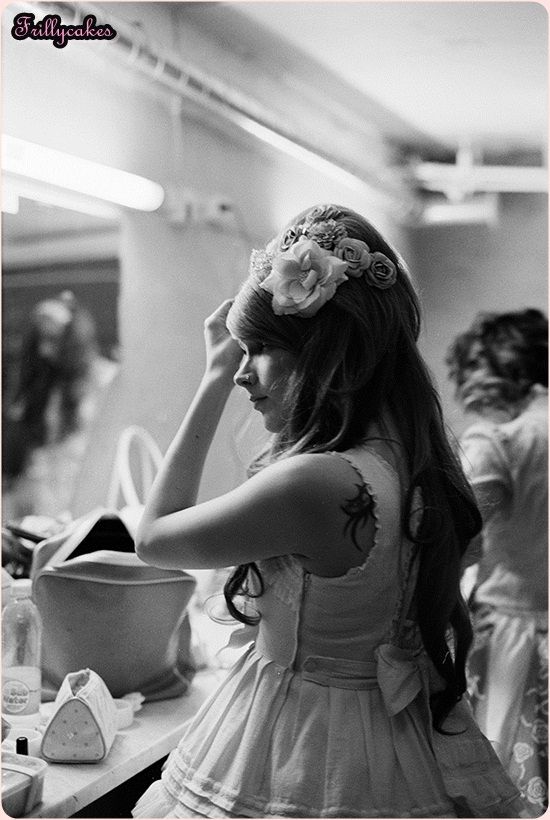 Photography - Elviira Eliittä
Mua jännitti ihan kamalasti noi muotinäytökset, en oo ennen osallistunu moiseen touhuun. Mun naama oli ihan ihme virneellä, kun oli jännittyny, unohdin mun poseeraukset...kiehkieh..noo, ehkä ens kerralla osaa vähän paremmin. Hauskaa oli silti! ^__^
I was terribly nervous about the fashion shows, I haven't been in one before. My face was really tense and had a weird grin on it, forgot my poses...hihhih..well, maybe next time I'll do better. It was still fun! ^__^