Moikka!
Ompas sitä tullut bloggailtua noin puolet vähemmän kuin normaalisti, ei ihme, että tuntunutkin siltä. Sen verran kuulumisia, että ens viikolla saadaan avaimet uuteen kotiin ja seuraavaksi viikoksi buukattu muuttofirma, sit onkin luvassa elämää kaaoksen ja pahvilaatikkojen keskellä. Tavaraa ei oo vielä pakattu ku pieni osa..argh! Oon jotenkin ollu tosi saamaton ja stressaantunu, ahdistaa tekemättömät työt, on hirveen levoton olo ja ei osaa keskittyä mihinkään. Olis paljon touhuttavaa monella elämän eri alueella, että tuo määrä tekemistä tuntuu kauhean isolta lastilta ja ei oikeastaan huvita sitä ruveta purkamaan mistään suunnasta. Oikeestaan oon vaan uppoutunu animen ja leffojen maailmoihin ja syöny herkkuja, mitä teen aina kun tää maailma ei oo ihan niin kiva. -___-
Jotain tosi kivaakin kävi, meinaan sain
Candie
ltä fanipostia..hihiii
♡ Voisin sanoa, että ollaan oikeastaan kavereita, ollaan juteltu netin kauttaa tässä reilusti yli vuosi ja yritetty saada ihan tavattuakin, mutta asutaan sen verran kaukana ja aina menee aikataulut jotenkin ristiin, joten ei olla vielä nähty livenä. Candie lähetti mulle söpön piristyspaketin ja ihan ihkusöpön kirjeen, joka ilostutti kovasti.
♡
♡
Heya!
What a quiet time it has been, only half of the usual blogging, it's no wonder been feeling like it too. Little catching up - next week getting keys to our new home and moving company booked for the week after that, then it will be living in a chaos and in the middle of cardboard boxes. I've gotten only a small amount of packing done this far..argh! Somehow I've been really inefficient and stressed out recently, being distressed about unfinished things, feeling really restless and can't really consentrate on anything. Would have lots of things to do in differents parts of life, but the amount of things to be done feels like a huge load and don't feel like starting unload it at all. Actually I've been trying to sink my mind into the world of anime and movies and eaten loads of nomnoms, which I always do when I don't like the real world that much. -___-
Something nice has also happened, because I got fanmail from Candie..hihiii
♡ Could really say we are friends, we've been talking via internet for more than a year now and tried to meetup aswell, but we live so far apart and our schedules are so out of sync, that we haven't been able to see each other in real life yet. Candie sent me a cute cheering up package and a super adorable letter, that made me really happy.
♡
♡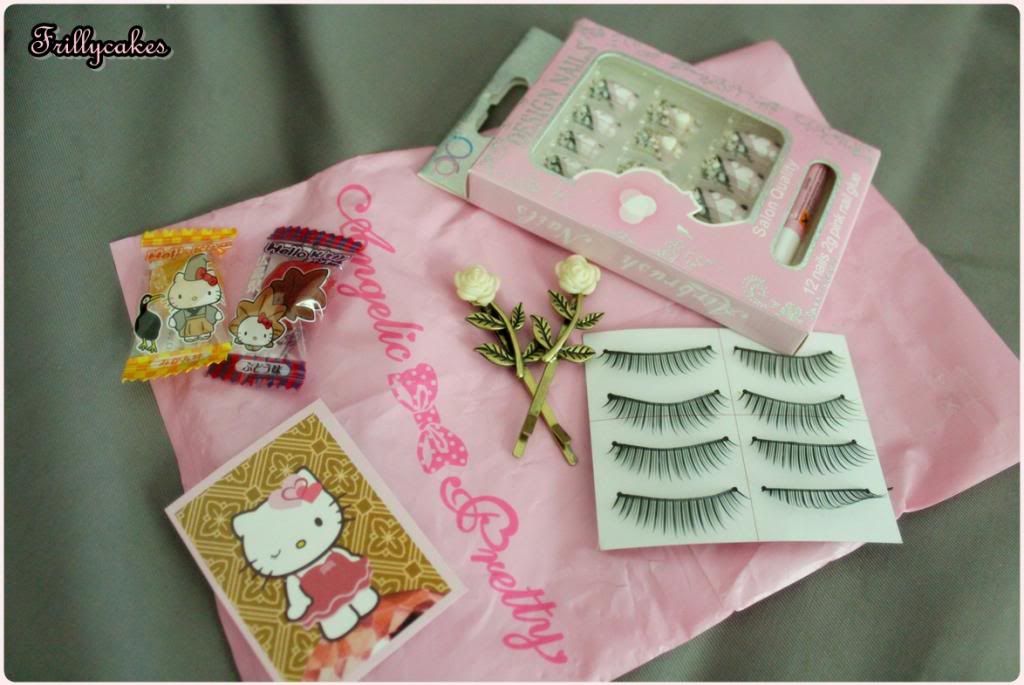 Kisut on vähän nyrppäsen näkösiä, kun yritettiin olla ulkona koko perhe (minä, tyttö ja kissat), mut kisut pelkää kauheesti Katariinaa, etenkin kun se haluais kauheesti leikkiä ja heittää kisuille palloa. :P
Kitties are a bit crumpy looking, when we tried to hang outside with the whole family (me, my girl and kitties), but my kitties are terribly afraid of Katariina, especially when she really wants to play with them and throw a ball. :P
Nekku

♡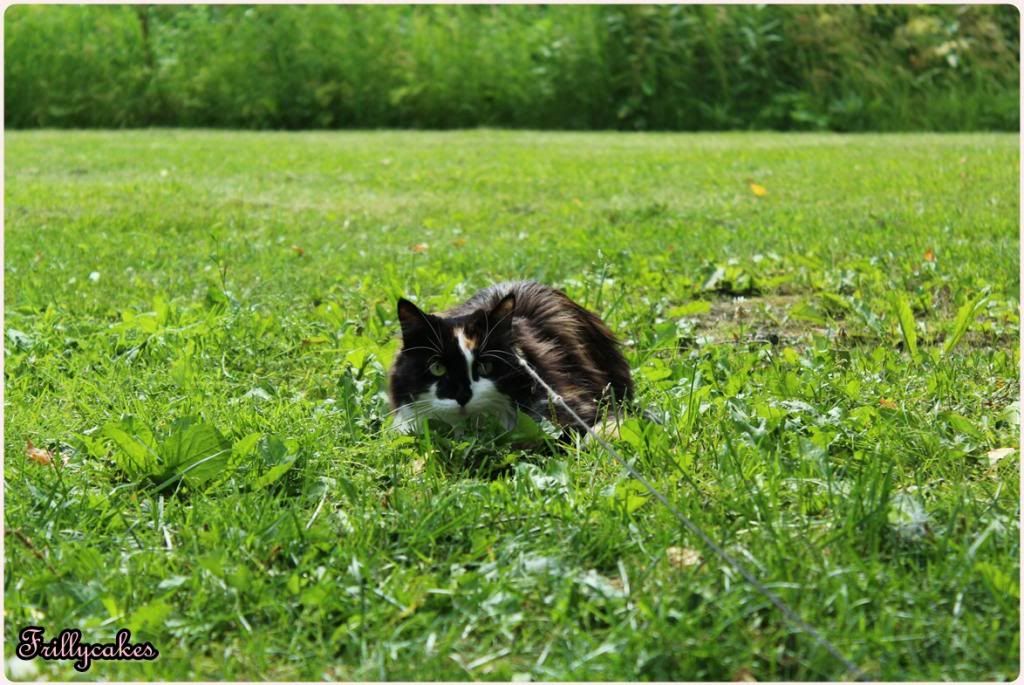 Luna

♡
Odottelen vielä jotain kuvia rokokoo-juhlista ja sitten viime perjantaisista kuvauksista, sit on vielä kaikkee ihanaa ja söpöä arvosteltavaa, kuten peruukkia ja bento-rasiaa. Tuo muutto hieman nyt hidastaa postausten tahtia, mutta kaikkee kivaa on tulossa! ^__^

I'm still waiting some of the pictures from the rococo-party and also from a photoshoot from last friday, then I also have all sorts of lovely and cute things to review, like a wig and a bento-box. The moving is slowing down my pace of blogging, but all kinds nice things are coming! ^__^